Posts tagged "Videos"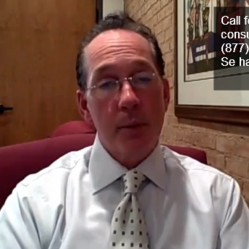 DALLAS, TX (PRWEB) June 14, 2013
Attorney Robert S. Gregg, of the Dallas-based Gregg Law Firm, has released a series of 30 instructional videos on YouTube to educate Texas residents on their rights and actions if they find themselves a victim in a personal injury case. There are so many ways people can get hurt out there today, said Gregg. I wanted to arm our state residents with some information on what to do initially if theyre involved in an accident, before they have time to seek out legal counsel.
The Gregg Law Firm has listed 30 one-to-two minute videos on various topics on YouTube. They range from information and steps to take in regard to wrongful death, product liability, premises liability and birth injury accidents, as well as include educational videos about how to get a rental car after a motor vehicle accident, how to quickly settle a lawsuit, how to define what Texas Financial Responsibility means, and how to understand what a hospital lien and subrogation are.
Most of the general public cannot navigate the legal world very well on their own, Gregg said, because a lot of legal terms and procedures are not something they encounter in their daily lives. I wanted to share some very basic information to arm the public with very simple steps to take as well as some pointers to remember in the event one of them finds himself or herself the victim of an accident, he said. Once an accident or personal injury has occurred, Gregg continued, victims need to know that insurance companies and some medical outlets are not automatically their advocate. The only way to ensure someone is on their side is to hire a personal injury lawyer, he said.
Gregg said so far, the videos have been well-received, with hundreds of viewings in just a few months. He said he expects them to help the public more as they become aware of what information is being made available. I want people to know that the first thing to do if involved in a vehicle accident is to be very aware that proving who is at fault is key. Its important for people to fill out a very detailed accident report, even if the police do not respond to the scene. Thats something useful for them, and its in the videos, he said. Knowing this at the time of an accident can help someone prove they werent at fault and save them much time and money, Gregg said. After that, he continues, I urge them to get legal representation.
Robert S. Gregg is a licensed Texas attorney who represents victims in personal injury accidents. His offices are located at 2024 Commerce St, Dallas, Texas 75201. The Gregg Law Firm offers free consultations for cases involving all types of personal injury accidents. Contact them 972-225-5762.
---