Posts tagged "Prevent"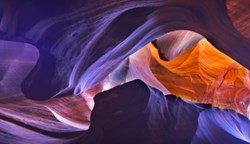 Pleasanton, CA (PRWEB) September 15, 2013
Zion Health, the leading manufacturer of Natural Clay Body care products is proud to announce ClayBrite Natural Toothpaste is now available at New Leaf Community Market located on 3550 Bernal Avenue in Pleasanton, California.
Claybrite does not contain fluoride and uses calcium montmorillonite (Kanwa) mineral clay to clean the teeth and gums. Claybrite natural toothpaste is edible and safe to swallow for both children and adults. ClayBrite may now be purchased at New Leaf Community Market in Pleasanton, California and Health food stores and Co-ops throughout the U.S. and Canada.
With more than 60 trace elements, Zion Healths Claybrite uses highly absorptive Montmorillonite, (high grade bentonite detox) clay to bind and remove harmful bacteria and toxins responsible for gum inflammation and tooth decay. According to The American Academy of Periodontology (AAP), approximately three out of four Americans suffer from some form of gum disease. Claybrite is known for removing bacteria trapped in between teeth and under gum layers to clean teeth and improve overall oral health.
Claybrite natural toothpastes has additional oral care ingredients including grapefruit seed and spearmint oil extracts. Both are proven antiseptic agents and have been used to heal sore gums and whiten teeth. Claybrite natural toothpaste is also sugar-free and uses natural stevia extract and sugar substitute sorbitol as sugar alternatives.
Claybrite is now available at New Leaf Community Market located on 3550 Bernal Avenue in Pleasanton, California and also available in Health Food Stores and Co-ops throughout the U.S. and Canada. Zion Health Products may also be purchased online at http://www.kanwaminerals.com. Zion Health provides consumers with pure skin and body care products that are vegan, free of parabens, aluminum, and formulated using certified organic ingredients whenever possible. For more information on Zion Health products, go to zionhealth.com.
---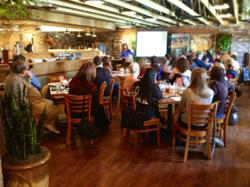 Flagstaff, Arizona (PRWEB) April 28, 2013
Flagstaff is home to a variety of different behavioral health professionals. All of whom were invited to the Fetal Alcohol Syndrome luncheon held April 19th, put on by Back2Basics and Jean Bowman. While all drugs are a serious matter, especially to an expecting mother, alcohol is by far the worst, Bowman lectures. Its important that people know just how serious alcohol is.
Roy DuPrez, CEO and Founder of Back2Basics, funded the luncheon and gave people the opportunity to learn about something that is so pertinent in society today. Behavioral health professionals need to stay current on information related to the field, states Duprez. Most licensed professionals need to accumulate hours throughout the year to achieve a certain criteria.
The 40+ people who attended the luncheon on Friday at Fat Olives Italian Pizzeria were made up of psychologists, therapists, psychiatrist, counselors, and social workers, from privately owned businesses, hospitals, and school districts all over Northern Arizona. This lecture was not only a way to inform them of this growing disorder, but also to bring people together that share the common interest of preventing drug and alcohol abuse. We are trying to address themes that are impacted by the effects of alcoholism and alcohol abuse. There are so many factors and people involved, not only the afflicted but the affected, explains Duprez.
With the first luncheon such a success, Duprez already has his next lecture- this one regarding families impacted by alcoholism and drug addiction- set to take place in October hopefully, at Fat Olives.
---