Posts tagged "Benefits"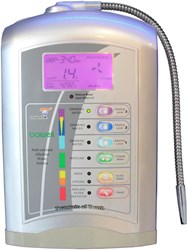 (PRWEB) November 30, 2013
Cancer, diabetes, and aging are all hot topics among aging Americans. The PubMed study Electrolyzed-reduced water protects against oxidative damage to DNA, RNA, and protein examines these alkaline water benefits. Electrolyzed reduced water is created in the electrolysis chambers of water ionizers like the Bawell Premier model 1195 that is on sale now for Cyber Monday. This study provides evidence of alkaline ionized waters antioxidant benefits. (PMID: 17159237)
Bawell, an experienced and reliable manufacturer of alkaline water ionizers, is now making access to healthy water even easier by offering deep discounts on its Premier water ionizer during the 2013 Cyber Monday sale. The Premier is one of the companys best-selling and highest rated ionizers that is designed to produce almost any type of alkaline or acidic water. Bawell hopes that by offering this top notch product on sale, it will enable consumers to take advantage of alkaline water benefits.
Our Premier ionizer comes with a variety of features that make it very easy to produce both alkaline and acidic water, a Bawell representative stated. The most notable features being the ability to produce water on a continuous pH scale ranging from 3.2 to 10 and easy installation. We also offer a lifetime warranty on every ionizer, the water rep. said. Consumers can test the health benefits of alkaline ionized water with complete confidence in our products.
The representative laid out many of the medically researched health benefits of alkaline water by referencing numerous PubMed medical and scientific studies that show the ability of ionized water to provide relief for many different types of diseases. The PubMed #22844861 study shows how pH water of 8.8 can neutralize pepsin which causes acid reflux. You no longer have to suffer the damage and pain caused by acid reflux simply by drinking this water, the representative said. Imagine the relief that can bring.
Two other studies highlight diabetes fighting abilities of ionized water, according to the representative. Both PubMed #16945392, and PubMed study #17268057 provide data on how drinking this water contributed toward better blood sugar control in diabetic mice, the water ionizer rep explained. Considering how common diabetes is becoming, the ability to help manage blood glucose and insulin levels simply by drinking alkaline ionized water is something worth investigating.
The representative also discussed another study which indicates that alkaline water benefits the growth of good intestinal bacteria.(PMID: 15617863) Because of these facts, Bawell remains devoted to making our water ionizers as widely available and affordable as possible, that is why we are running the 2013 Cyber Monday sale. We want everyone thinking about buying a water ionizer machine to give it a try and hope this sale will encourage just that.
About Bawell
Bawell has more than 10 years of experience producing top quality water ionizers and possesses a passionate commitment to healthy water. The company designs all of its products to be as accessible, affordable, and effective in order to provide as many consumers as possible with alkaline drinking waters many benefits. Visit bawellwaterionizers.com to learn more about these medically researched health benefits.
---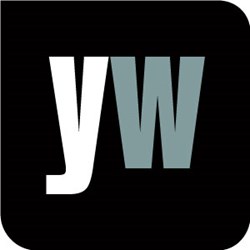 London, UK (PRWEB UK) 21 September 2013
On the 12th of June 2013, the NHS teamed up with the British Dietetic Association (BDA) to examine whether the health claims made about chocolate are supported by the evidence. The article Are chocolate's health claims for real? explored whether or not evidence shows that chocolate benefits people blood pressure, cancer and stress. Alison Hornby, a dietician and BDA spokesperson, commented, the potential health benefit of some compounds in the chocolate have to be weighed against the fact that to make chocolate, cocoa is combined with sugar and fat. This means chocolate is an energy-dense food that could contribute to weight gain and a higher risk of disease." (http://www.nhs.uk/Livewell/superfoods/Pages/is-chocolate-a-superfood.aspx)
Yourwellness Magazine was therefore inspired to take a closer look at chocolate, and outline healthier chocolate-eating practises. Yourwellness Magazine explained, Chocolate dates back to the time of the Aztecs when cocoa beans were so highly prized they were used as currency during the reign of Montezuma. The Aztecs consumed chocolate in the form of a sweetened drink, which was believed to increase wisdom, boost energy levels and have a powerful aphrodisiac action. Modern forms of chocolate combine cocoa paste with cocoa butter, sugar and cream plus a variety of additional flavourings such as vanilla, nuts and liqueurs. While these may improve flavour, they can reduce its health value. (http://www.yourwellness.com/2012/02/the-wellness-benefits-of-chocolate/#sthash.zB7lsJ2X.dpuf)
Yourwellness Magazine outlined healthier ways to consume chocolate:
1. Select chocolate that is dark and expensive.
2. Eat chocolate after a meal, as the feeling of fullness will decrease the risk of over-indulgence.
3. Buy small sized bars rather than family-sized slabs.
4. Let chocolate rest in the mouth long enough to melt and coat the taste-buds. This helps individuals to experience the full range of flavours and textures, which, in turn, reduces the need for more chocolate.
5. Learn to savour the lingering memory of each bite before immediately devouring the next.
To find out more, visit the gateway to living well at http://yourwellness.com.
---