Posts tagged "Adults"
FRENCH CLASSES for ADULTS and CHILDREN REGISTRATION at ALLIANCE FRANCAISE Saturday, Oct. 17
Event on 2015-11-07 13:00:00
ALLIANCE FRANÇAISE, the largest network of French language and cultural centers in the world, headed by Paris Alliance Française **
Our NEXT 7-week SESSION of CLASSES will start Monday, OCTOBER 19th
REGISTER Saturday, OCTOBER 17th, from 1:00 – 3:30pm.
at the ALLIANCE FRANÇAISE D'AUSTIN, 4101 Medical Parkway, Suites 105-106-203.
For help with placement, INFORMATION, SCHEDULE, fees and activities, please check our website
at www.afaustin.org or call us Tel: (512) 451 1704
* Choice of over 40 small group classes/week
* Native/ French speaking professional instructors
* Conversational approach
* Small congenial groups of 6 persons (8 maximum)
* Day, evening, + Saturday and Sunday classes
* Flexible class schedules with up to 40 various group classes/week
* Many different class levels, from complete beginner to advanced
conversation to maintain fluency
In addition to our 40 or so regular language classes per week, we offer:
– Beginner FRENCH for TRAVELERS
– CINÉ-CLUB and FILMS & DISCUSSIONS
– READING & DISCUSSION CLASSES B1 level required :
– FRENCH for CHILDREN please check our schedule for CHILDREN
classes (in blue) after school or Saturday or Sunday. Call us at show contact info for information
* Private classes and tutoring available
* Classes offered throughout the year (six sessions of 7 weeks each)
* French at your desk, on site *Corporate classes
* Monthly fun social activities and cultural events, and ciné-club
* Central location (Central Market area & 41st St.)
Whether your are interested in a group class or prefer private instruction to accommodate your busy schedule and address your specific needs, our skilled and dedicated instructors will make your class a productive and enjoyable experience.
To help you identify the course best suited to your level and needs
if you have prior knowledge of French or for additional information,
please contact: Diane Gervais, Director of Classes
Tel.: 512 451 1704 or schooldirector@afaustin.org
** The Alliance Française d'Austin is a non-profit, self-financed, organization whose mission is to encourage and develop knowledge of the French language and French and Francophone cultures, and to foster cultural, intellectual and artistic exchanges between the USA and France and French-speaking countries.
The Alliance Française is the largest network of French language and cultural centers in the world, headed by theAlliance Française de Paris, founded in 1883, which numbers over 800 chapters in 136 countries, with 113 chapters in the United States .
Alliance Française d'Austin has a comprehensive school program, offering French language classes for adults and children at all levels, with over 1350 registrations each year and 40 group classes/week + private classes.
Membership in Alliance Française d'Austin also offers benefits of French language, culture and events with an active social and cultural calendar and a ciné-club.
Location: Austin, Central Market Lamar area / 41 St & Medical Parkway
at Alliance Française d'Austin
4101 Medical Pkwy. Suite 106
Austin, United States
---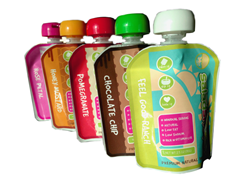 West Hollywood, CA (PRWEB) June 13, 2014
Saladshots (http://www.saladshots.com), makers of on-the-go, uniquely flavored natural salad dressings announced today that it has almost reached its Kickstarter.com crowdfunding target goal of $ 25,000 with 13 days left in the campaign. With the funds raised, Saladshots will take a giant step towards elevating the salad dressing category with its one-of-a-kind flavored, on-the-go natural dressings made with the highest quality ingredients that are a combination of low fat, low calorie, low sodium, low or no sugar, gluten free, and rich in antioxidants. As part of its efforts to transform the salad dressing industry, Saladshots is dedicated to providing a healthy alternative for many people struggling with weight control and obesity. This also includes weight-related issues like heart disease, diabetes, and other serious health problems. Click on the link to view and support the Saladshots Kickstarter campaign: https://goo.gl/PwxtI2.
According to the U.S. Center for Disease Control and Prevention (CDC) over 60% of all Americans (192 million people, including adults and kids) are overweight and almost 27% of the total population (85 million people) are considered obese. When it comes to eating vegetables or salads versus comfort foods, most Americans struggle to make the healthier choice. Saladshots, with its unique flavors, some derived from favorites such as Mac n Cheese (a reduced fat cheesy ranch) and Chocolate Chip (a low fat chocolate cranberry balsamic) as well as classics like Honey Mustard and Feel Good Ranch, opens up exciting, healthy and innovative flavor profiles for those looking for satisfying and healthy dressing options.
Founder Adam Rubin, recently labeled as the Willy Wonka of Salads by GoodMorningAmerica.com, states that, Saladshots novel approach satiates our cravings for comfort food in a healthy, practical way, giving credence to our mission of motivating more people to eat healthy." Several food bloggers have already noted this in observing their kids increased excitement at eating salads and veggies with Saladshots.
Overall, Saladshots is filling a void consisting of the fact that:

1.????There are no kid-friendly lines of dressings.

2.????There are no lines of portable dressings.

3.????There are no lines of healthy, natural dressings for people who enjoy their comfort foods.
Saladshots introduces fun and healthy salad dressings to people, young and old, with its ground-breaking flavors and on-the-go packaging that will transform the way we eat salads and vegetables to help combat weight problems and obesity.
About Saladshots, LLC

Saladshots creates, markets, and distributes delicious on-the-go dressings, and has a mission to be a leading natural food company that gives back to the community to help more people eat and access healthier foods. For more information, visit http://www.saladshots.com. #Saladshots #PouritDipitLoveit
---